The Poljot diver was fine to wear this week. Thought that it was time to change to another watch from the collection.
I'm going out to my minimal cabin and continue to dig out the hole for my foundation. The watch must be able to manage some tough wear. On the other hand, do I need a watch when I dig?
This is a big part of my collection.
This watch might give a kind of fragile and weak impression but this watch is tough:
It's a Vostok Amphibian, type 350, with a 2209 movement. This is a 50 years old diver watch. It's a stainless steel case that's waterproof down to 200 m. I wouldn't swim with it today. I'm not sure that the rubber gasket is fresh after 50 years.
The watch is one of the first Amphibians that Vostok did but I've replaced some parts of the watch. The bezel looks very much like the old black aluminum bezel but it's a new component that I found on the net. I've added some color on the secondhand. The band is from a stingray.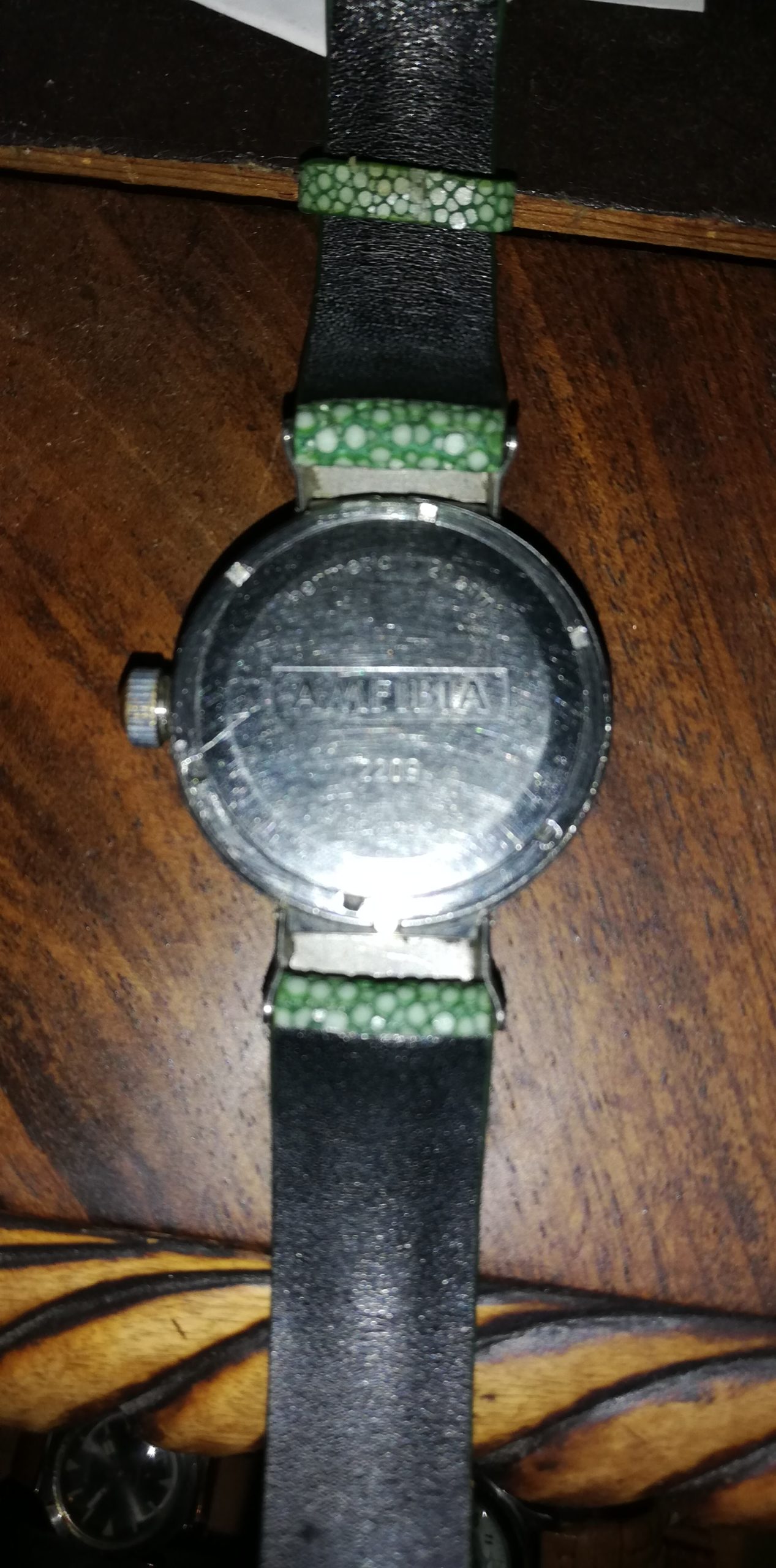 What makes this watch special is really the caseback. It's marked "Amfibia" instead of "Amphibian" that we usually see on these watches. Some of the oldest Amphibians had these ( Amfibia ) casebacks.