Do you remember the giant stones that were in the way of my future foundation under my Barack?
I drilled some holes in them and prepared them with expanding cement the last time that I was here. It's a good thing that I covered the stones. It's been some heavy raining since then. Anyway. This is what happened.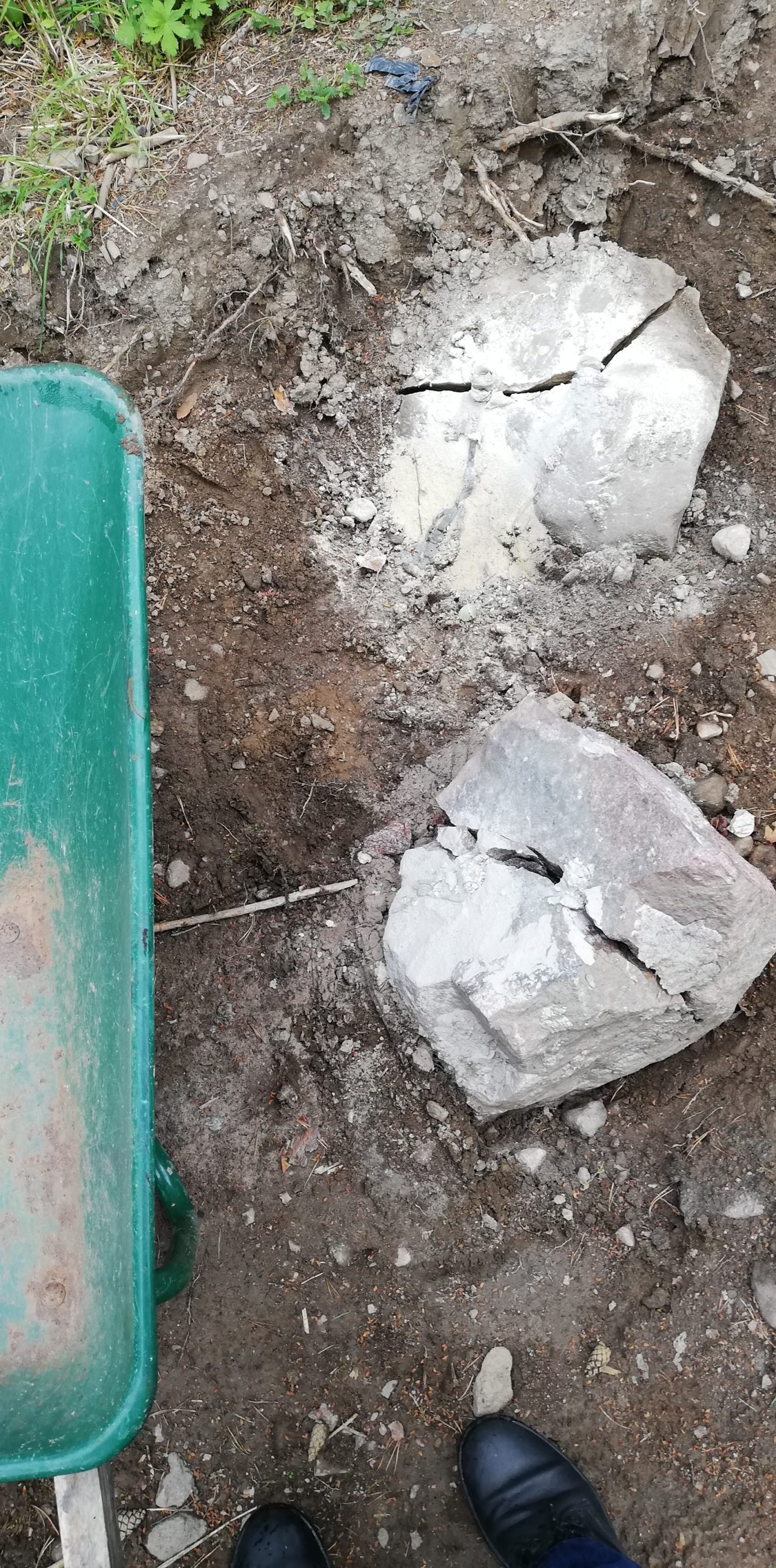 They split but didn't split exactly the way I wanted. Maybe I can lift them anyway?
They're up, out of the hole. Just the right size for me to lift.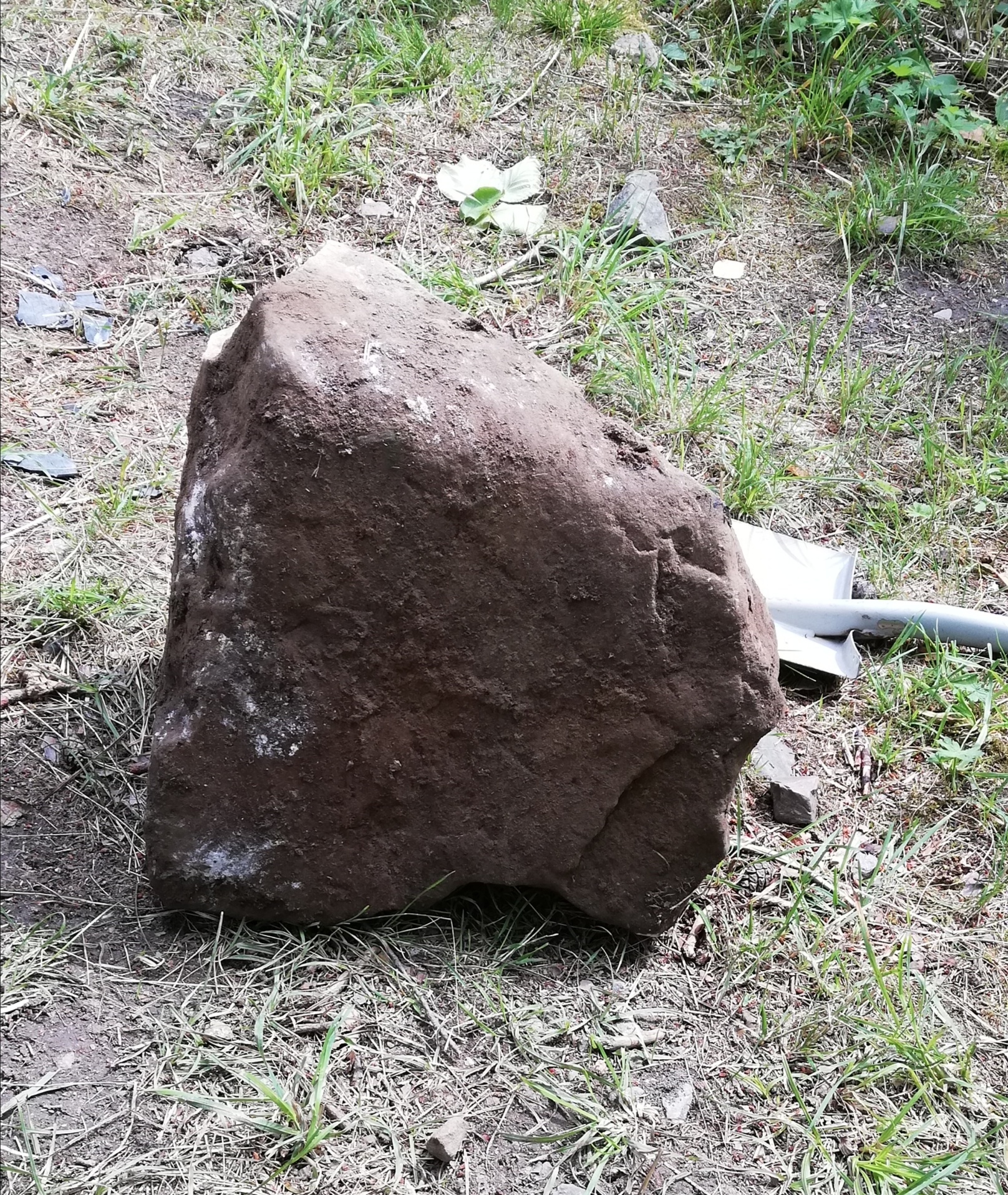 The "Stingray" works just fine.