Spending the last couple of days digging the hole under what's going to be the place where I will put my small cabin ( barrack ). There are no shortcuts here. It's just digging. I believe that doing this properly will make the whole project look better afterwards.
One of the problems is that the place where my barack is now, is blocking the hole that I'm trying to make for the new placement. I need to partially dig under the barack. I need to remove one of the cornerstones in order to dig my new hole properly.
Wish me luck my friends. I think I need it.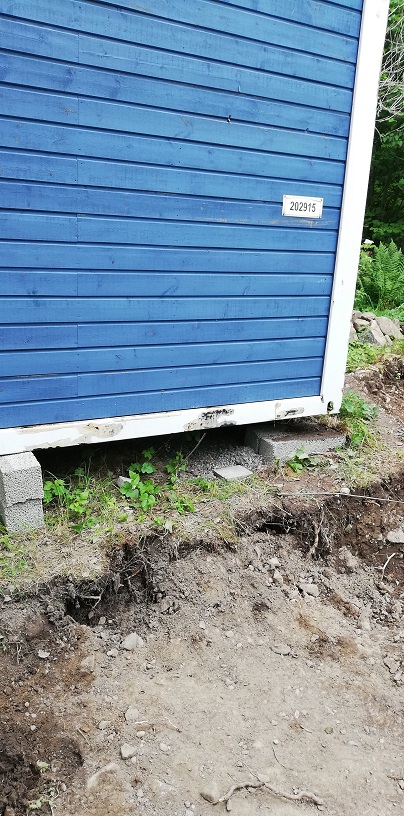 I'm pretty satisfied with the digging this far but it's time to go home to Stockholm for this time.
The Amphibian worked fine the whole weekend. I might change to a new watch tomorrow.