Y'all remember the rock that was in my way from last week?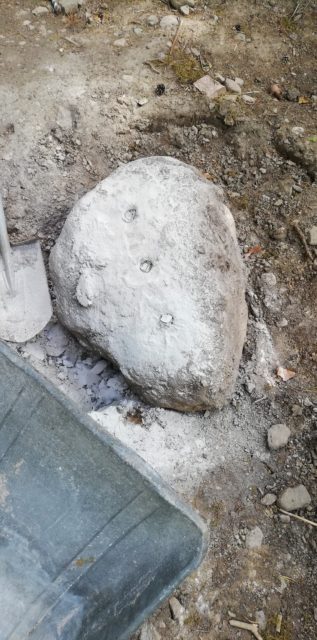 Well, it's not anymore.
Found this strange shaped Vostok a few years ago. I liked the shape so I bought it. Maybe it's some kind of prototype that's come outside the factory walls, I remember thinking. I asked some good friends but this is some kind of private project. A factory worker that's done something during a coffee break. The seller claimed that it's made by Vostok. I liked the shape anyway and the unique look.
The 18 mm band is the only detail that I didn't like. I'm liking the 22 mm bands more.
Never thought that I would buy a Russian metal bracelet but now I tried one on the reshaped Amphibian and it's quite comfortable. Looks better than with the leather strap.